We are dedicated and committed to "TOUCHING Nations and EVANGELIZING the World" by equipping and training men and women called into the Good News Ministry and Biblical Service to serve in EXCELLENCE in their area of ministry, such as Emmissary, Rabbi, Moreh, Morah, Prophet, Pastor, Teacher, Evangelist, Deacon, Missionary, Assembly Administration, Assembly Educator, Assembly Counselor and Assembly Leader.
Rehoboth International Bible College is a Nonprofit Religious Organization and is authorized to grant Religious/Theological Practical and Technical Diplomas and Degrees. We are affiliated with Yeshiva Worship Int Min of Raleigh, North Carolina
Non-Discrimination Policy
RIBC does not discriminate on the basis of race, color, national or ethnic origin, gender, religious or denominational background, or physical handicap. Every student is admitted to the same programs, and is allowed the same rights, privileges, and honors.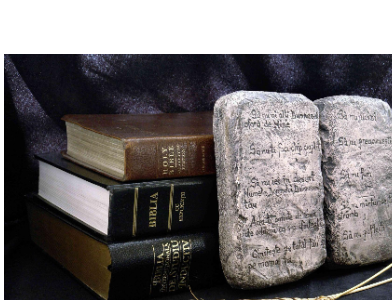 School Colors

BLUE
Blessing, Healing, Faith, Spirit of Might
WHITE
Love, Triumph, Success, Purity, Victory
GOLD
Favor, Knowledge, Truth, Kingship
CEO, Founder and Chancellor of Rehoboth International Bible College is Dr. Janet L. Newell D.Hu and D.CFC.