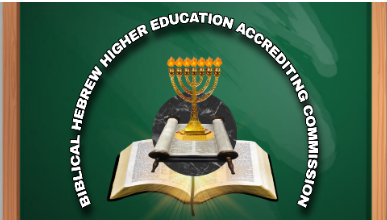 Rehoboth International Bible College firmly believes that accountability is important. This is why we feel that accreditation is very important to ensure our students that they are receiving a "Worthy" Education.
"Study to shew thyself approved unto Yahawah, a workman that needeth not to be ashamed, rightly dividing the word of truth.."
2 Timothy 2:15
Built upon a foundation of diversity and a common belief, our College is flourishing, and not simply in numbers but with character, camaraderie, and a central community.
Rehoboth International Bible College is accredited by The Biblical Hebrew Higher Education Accrediting Commission.
The Biblical Hebrew Higher Education Accrediting Commission is a professional non-profit educational organization whose philosophy is to demonstrate accountability to the consuming public for education obtained in non-traditional biblical education institutions. This accountability is demonstrated by institutions that are accredited by BHHEAC having documented evidence of compliance with BHHEAC standards of structure and governance, material resources, policies, faculty and curriculum.
Prior to August of 2021 Rehoboth International Bible College was accredited by World Council of Postsecondary and Religious Education and Global Evangelical Accrediting Commission both through NCI Bible College and School of Prophets
Schools are not legally required to become accredited, but it is a very desirable standing. Accredited status means a school has voluntarily undergone a comprehensive examination to determine that it is operating at a worthy level of performance.
Biblical Hebrew Higher Education Accrediting Commission is NOT affiliated with the United States Board of Education and is fully governed by the Holy Spirit.
Simply stated, we are working and walking the path paved with values instilled in us by the teachings of The Bible. We encourage you to attend Rehoboth International Bible College , especially if you are seeking be a part of winning souls effectively for the Kingdom of Yahawah. Always remember the Body is compacted by what each joint supplies.